Our business and product partners are in integral part of our overall offering. A list of Databuild partners can be found below along with a description on the services they can offer to integrate alongside Databuild.

Onsite Companion is a Workflow Management System designed specifically for the Building and Construction industry. OnSite Companion is a powerful Site Progress Management application that helps track progress, communicate with and track trades and manage the business, it can be tailored to suit building businesses of all sizes; from single stand alone users to company wide implementations.
Since joining forces at the end of 2012, the development teams at Databuild & OnSite Companion have been working hard to enable more information to be transferred between the two systems, minimising the number of times estimators and administrators need to repeat or even just remember to do tasks in both. Contact us on 02 9635 0000 or email info@companionsystems.com.au.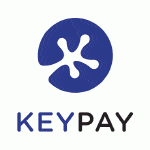 KeyPay Cloud Payroll Software – keypay.com.au
KeyPay was one of the first cloud based payroll packages on the market. Since public release on the 1st of July 2012, KeyPay have invested heavily in their people and product, thereby allowing KeyPay to deliver a truly unique end to end people management and payroll compliance tool unrivalled in the market.
KeyPay are fully STP compliant, and users are reporting to the ATO using KeyPay's Single Touch Payroll system today.
Databuild has developed a migration tool to assist existing payroll customers merge their payroll data into KeyPay. As of version 2.60, Databuild will seamlessly integrate with KeyPay pay run data that can be synced into the Databuild audit trail for bank reconciliation, GL and job cost reporting purposes.

Ginko IT is an MSP (managed services provider) with over 20 years' experience servicing and supporting builders with world-class IT. From small, single-user sites, to complex integrations for over 100 users, Ginko has helped hundreds of businesses set up and maintain Databuild, including the servers and networks it runs on.
Our services include:
Microsoft SQL database conversions, to improve Databuild's speed and performance
Integration of Databuild with your email system, so you can email orders, with plans, straight through Databuild
Databuild server hosting in our secure cloud datacentre, Amazon AWS, or Microsoft Azure for greater ease and flexibility
Databuild is an integral tool for success in the tough building industry. We know how to install, configure, and support Databuild to give your business the best chance of success.
Call 1300 650 757, or email sales@ginko.com.au to find out how Ginko can help improve Databuild for you.