Sam Bernado – Renmark Homes
Databuild user for over 15 years
We have used Databuild Software for over 15 years because it provides all the elements we require from a building software package. It is a useful and valuable tool that complements our attention to detail and provides us with a sense of confidence. Databuild have a professional attitude to development and their support team provides excellent customer service. We at Renmark Homes highly recommend Databuild.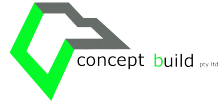 Matt Murison – Director, Concept Build
For 3 years we have been using Databuild as our primary building software program and have found it to be extremely efficient for us when quoting, estimating, ordering and accounting. The ability to have a front end and back end system that talks to each other through purchase orders and invoicing enables us to keep on track of costing and payments.
Databuild's continual development each year enables us to become better equipped with functions that can make our company more efficient. It really is the complete package when it comes to building software programs on the market.

Sam Bruno – Business Analyst Manager, Burbank Homes
Databuild user for 20+ years
I was first introduced to Databuild in 1992 working for a small builder. 22 years later, working for a volume builder, I am using the same package. The strengths of the software are its flexibility, job costing and ease of integration to/from other systems.